We're delighted to announce the judging panel for the notonthehighstreet.com Make Awards 2013.
Bringing together a wealth of expertise from the worlds of retail, interiors, business and marketing, we're very excited about the knowledge and experience this line-up will bring to the Make Awards this year.
The judges will pinpoint the businesses that live the values of the Make Awards, and by extension the spirit of notonthehighstreet.com, embodying creativity, enterprise, passion and inspiration.
Holly Becker
Founder and Editor,
decor8blog.com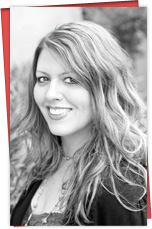 Holly Becker is an award-winning and bestselling author, journalist, interiors stylist and workshop leader. She is the founder and editor of decor8, a site dedicated to sharing honest opinions, fresh decorating ideas, beautiful interior spaces, independent art and design, products and services, and articles aimed at inspiring readers. Holly writes on topics that she feels passionate about, and her goal is to live a more fulfilling, authentic and creative
life – and encourage others to do so, too. From the ground up, Holly built decor8, now an established site known as a reliable design resource to over 48,000 daily readers worldwide. She has also written two bestselling design books (with a third on the way next spring). We're delighted to welcome Holly to our panel, and she will judge awards within our product category. photograph © Tiffany Kirchner-Dixon
Sophie Cornish
Founder and Executive Director,
notonthehighstreet.com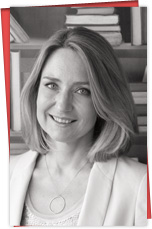 Sophie Cornish is passionate about creative small businesses and the products they make. It's just one reason why she's so excited about shining a light on the amazing success stories and inspirational dedication within our seller community. Sophie started her career as a journalist on women's magazines and has always embraced an entrepreneurial approach, having set up her own small business offering floristry and event styling as well as
helping to launch a number of internet start-ups. Sophie will draw on her extensive background in branding and marketing – she previously specialised in brand development for Boots No7 and 17 cosmetics, L'Oréal, George at Asda and Monsoon fragrances – to examine and judge these elements across all award categories.
Jane Cunningham and Philippa Roberts
Founders,
Pretty Little Head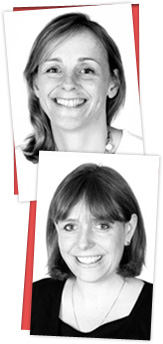 Pretty Little Head is a leading female-focused strategic marketing consultancy, which specialises in deriving insights from the mind of the female consumer, including how and why she likes to shop and what she expects from her experiences. The business was founded by former advertising agency colleagues and friends Jane Cunningham and Philippa Roberts in 2007. Both have spoken extensively in interviews about how women differ from men and how to advertise to them; Jane for Woman's Hour and on Channel 4, and Philippa by Sir David Frost. They both give regular speeches and write
on the subject of women and the commercial opportunity they represent. Jane and Philippa will judge our Storefront Success Award within the customer category.
Perri Lewis
Journalist and author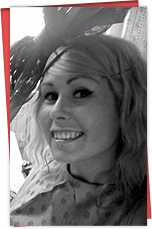 Perri Lewis is a journalist and editor who has written for publications including the Daily Mail, the Telegraph, the Observer, Company and Mollie Makes, specialising in features on contemporary craft. Her first book, Material World: The Modern Craft Bible, was published last year by Virgin Books and includes contributions from Tracey Emin, Grayson Perry, Philip Treacy, Emma Bridgewater and over 100 others. When not in her day job (she's worked
on the features desk of the Saturday Guardian and has been features editor of Psychologies magazine), she blogs about the makers, designers and the craft stories she loves at Make and Do With Perri, and writes columns and guest blogs for a number of craft titles. Perri will judge our product category.
George MacDonald
Executive Editor,
Retail Week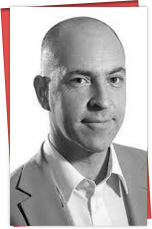 George MacDonald is a journalist and editor who has written about retail for more than 10 years. He's covered sectors from department stores to grocery, and has interviewed many of the industry's biggest names. He is frequently asked to comment on developments in the sector by the BBC, Sky News and flagship business programme Jeff Randall Live. Retail Week is the UK's leading provider of retail industry news, key market reports and data, from
across the entire sector. George will use his invaluable experience to judge our business category.
Holly Tucker
Founder and Chief Executive Officer,
notonthehighstreet.com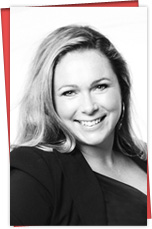 Holly Tucker's longstanding experience working with small businesses led her to co-found notonthehighstreet.com, after realising how difficult it was for them to find suitable platforms from which to promote themselves. She remains dedicated to this founding idea – and is thrilled that the Make Awards provides another opportunity for notonthehighstreet.com sellers to gain visibility. In the past, Holly has worked for advertising agency Publicis – dealing with
major clients like L'Oréal – and for Condé Nast, where she grew advertising revenues on Brides Magazine. She set up the advertising portfolio for premium bridal website CoolWhite.com, was sales manager at London Magazine, and created Your Local Fair – well-marketed, upmarket fairs that were staged in affluent areas of London. Holly will join Sophie Cornish in judging awards across all categories.