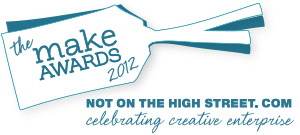 We're delighted to announce the judging panel for the notonthehighstreet.com Make Awards 2012.
Made up by figures from the worlds of media, business and design, each judge in this stellar line-up brings with them a wealth of expertise that we can't wait to utilise. Every one is perfectly placed to help select the winning businesses and products that epitomise the creativity, enterprise, passion and inspiration that notonthehighstreet.com is all about.
The winners will be announced on 21 June, so keep an eye out.
Maxine Benson MBE and Karen Gill MBE
Co-founders, Everywoman Ltd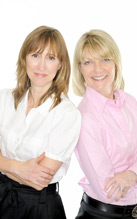 In 1999, friends Maxine Benson and Karen Gill founded everywoman, the UK's largest community of women in business, and ten years later were awarded MBEs in recognition of their services to women's enterprise. Today everywoman offers a brilliant variety of events, training programmes and awards schemes – all part of its aim to become the world's largest and most influential female business network, inspire generations of businesswomen and champion their talents and prospects on a global scale.
It's also launched the Modern Muse incentive which intends to grow the number of women running businesses by 100,000 in the next 10 years, and its devoted team continues to consult with government on gender equality issues and with organisations committed to developing female talent. Maxine and Karen will take part in judging this year's Business Category.
Sophie Cornish
Co-founder and Executive Director, notonthehighstreet.com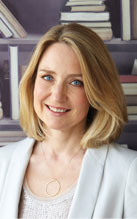 Sophie Cornish is passionate about creative small businesses and the products they make. It's just one reason why she's so excited about shining a light on the amazing success stories and inspirational dedication within our seller community. Sophie started her career as a journalist on women's magazines and has always embraced an entrepreneurial approach, having set up her own small business offering floristry and event styling as well as helping to launch a number of internet start-ups.
Sophie will draw on her extensive background in branding and marketing – she previously specialised in brand development for Boots No7 and 17 cosmetics, L'Oréal, George at Asda and Monsoon fragrances – to examine and judge these elements across all award categories.
Sophie Kinsella
Bestselling author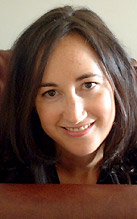 Sophie Kinsella was born in London and studied PPE at New College, Oxford. Sophie wrote her first novel under her real name, Madeleine Wickham, at the age of 24, whilst she was working as a financial journalist. She raced into the UK bestseller lists in September 2000 with her first novel in the Shopaholic series, The Secret Dreamworld of a Shopaholic (also published as Confessions of a Shopaholic). The book's heroine, Becky Bloomwood came to the big screen in 2009 with the hit Disney movie Confessions of a Shopaholic.
Sophie has also written five standalone novels which have all been number one bestsellers. Her most recent novel, I've Got Your Number, was published in February. Sophie lives in London, UK, with her husband and family.
Rachel Loos
Homes Editor, Grazia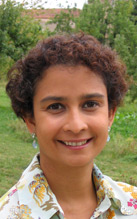 Rachel Loos swapped fashion and celebrity for wallpaper and mid-century sideboards when she went from being deputy editor of ELLE to editor of ELLE Decoration, but gave up the position three years later to move to the French countryside and renovate an Art Deco manor house. With more than 20 years' experience writing for design publications and newspapers (The Times, the Daily Mail and the Telegraph, to name but a few), Grazia Homes Editor Rachel has seen her fair share of unique and innovative design.
From trend-spotting and design ideas to lifestyle features and interviews with celebrated designers – you name it, she's written it. There's no doubting that Rachel is perfectly placed to judge the Product Category at this year's Make Awards.
Doug Richard
Founder, School for Startups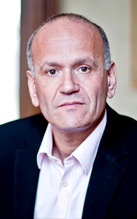 Doug Richard lives and breathes entrepreneurship. A serial business owner and investor himself – you'll recognise him from early episodes of BBC Dragons' Den – Doug relentlessly champions entrepreneurialism as a tool for re-boosting the British economy. He's even been given the royal stamp of approval for his work, in the shape of an honorary award for Enterprise Promotion from the Queen herself. In 2008 Doug founded School for Startups, which offers training and advice to budding entrepreneurs looking to kick-start their own company.
Since then, School for Startups has worked alongside the British Library, the Royal Institution and a number of government programs in training more than 12,000 early-stage businesses. The common denominator between Holly and Sophie's vision for notonthehighstreet.com and Doug's own ventures is clear, making him the ideal candidate to join them in judging the winners of this year's Business Category.
Holly Tucker
Co-founder and Chief Executive Officer, notonthehighstreet.com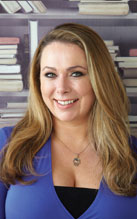 Holly Tucker's longstanding experience working with small businesses led her to co-found notonthehighstreet.com, after realising how difficult it was for them to find suitable platforms from which to promote themselves. She remains dedicated to this founding idea – and is thrilled that the Make Awards provide another opportunity for notonthehighstreet.com sellers to gain visibility. In the past, Holly has worked for advertising agency Publicis – dealing with major clients like L'Oréal – and for Condé Nast, where she grew advertising revenues on Brides Magazine.
She set up the advertising portfolio for premium bridal website CoolWhite.com, was sales manager at London Magazine, and created Your Local Fair – well-marketed, upmarket fairs that were staged in affluent areas of London. Holly will join Sophie Cornish in judging awards across all categories.