We're thrilled to introduce our fabulous judging panel – a collection of creative and business greats who are renowned for their innovation, inspiration and enterprise.
Experts in their fields, they all share a passion and commitment to small businesses, and are therefore perfectly placed to select the winners of the seller Partner awards.
All judges will decide the winners within the overall Creative Enterprise category, as well as judging within their specialised field. We'll be announcing their decisions in June.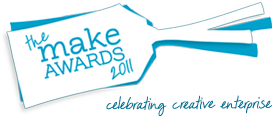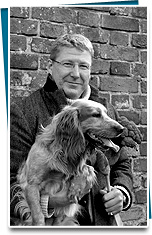 Keith Abel
Co-founder, Abel & Cole
As co-founder of multi award-winning organic food delivery company Abel & Cole, Keith Abel is obsessive about great food, fair business, and always doing things just that little bit differently. He believes that running a business is about building long-term, trusting and fair relationships with suppliers and customers; it's an ethos that has characterised – and contributed to the success of – the company. After studying history and economics at Leeds University, Keith unexpectedly failed his bar exams.
Undeterred, he started flogging potatoes door-to-door in South London. He soon extended the range of products on offer, and a few years later decided to supply only organic produce. Fast forward 20 years and Abel & Cole employs nearly 300 staff and delivers a wide range of fresh, seasonal food to almost 40,000 homes across the UK.
His passion for British and his business principles makes him ideal to judge our Business and Business values category.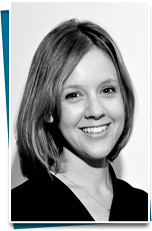 Carla Bevan
Editor-in-Chief, AOL (UK content sites)
An award-winning writer and editor, Carla Bevan is Editor-in-Chief across AOL's portfolio of lifestyle sites. Since joining AOL in August 2010 she has launched the super-successful MyDaily.co.uk, a site aimed at women that focuses on culture, debate and opinion as well as fashion, interiors and travel trends. She has also launched new women's proposition AOL Lifestyle, and relaunched AOL Travel, Eleven and Parentdish.
Carla was previously Editor of marieclaire.co.uk and Associate Editor of Marie Claire. She has contributed to the likes of Glamour, the Guardian Metro, DailyCandy and Vogue.com.
She will bring her keen understanding of the lifestyle market to the judging panel, and to the Gift and Product category.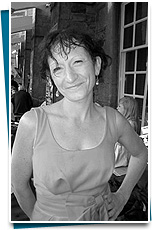 Rachel Bridge
Enterprise Editor, The Sunday Times
Rachel Bridge is a writer, journalist and public speaker specialising in entrepreneurship, start-ups and growing businesses. She is the Enterprise Editor of The Sunday Times and has written four books about successful entrepreneurs: How I Made It, My Big Idea, You Can Do It Too, and her latest – How to Make a Million Before Lunch.
Having interviewed hundreds of the world's most successful entrepreneurs for her popular Sunday Times column, How I Made It, Rachel has gained a real insight into what makes entrepreneurs tick. She'll be judging the awards in the Business category.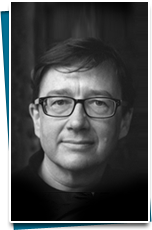 Sebastian Conran
Director, Sebastian Conran Associates
Sebastian Conran is passionate about British design. In the 1980s he founded his own independent design studio working across areas including homeware and luxury goods. Today the company – Sebastian Conran Associates – creates functional and beautiful products for premium international businesses.
He has worked as head of product design at Mothercare, and led product and branding design for the Conran Group,
and in his formative years designed record sleeves, posters and promotional material for the Clash. An active member of many bodies, he is, among others, Chairman of the Creative Industries Technologies Innovation Network (CITIN) advisory board as well as Trustee of the Design Council, D&AD and the Design Museum in London. He has taught at the Royal College of Art, and continues to be at the forefront of the vibrant UK design industry. Sebastian will be judging the Gift and Product category.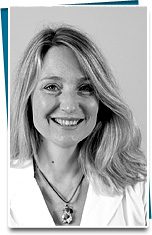 Sophie Cornish
Co-founder, notonthehighstreet.com
As co-founder of notonthehighstreet.com, Sophie Cornish is passionate about creative small businesses and the products they make. It's just one reason why she's so excited about shining a light on the amazing success stories and inspirational dedication within the seller Partner community.
Sophie started her career as a journalist on women's magazines and has always embraced an entrepreneurial approach, having set up her own small business offering floristry and event styling as well
as launching a number of internet start-ups. She is regularly invited to speak at business events, giving advice on topics such as balancing the marketing mix, growing a successful e-commerce business and predicting future trends. Sophie will draw on her extensive background in branding and marketing – she previously specialised in brand development for Boots No7 and 17 cosmetics, L'Oréal, George at Asda and Monsoon fragrances – to examine and judge these elements across all award categories.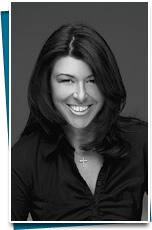 Suzanne Imre
Editor, Livingetc
In her position as Editor of Livingetc, Suzanne Imre truly has her finger on the pulse of creative and innovative design, spotting trends while they're still in their infancy. Under her leadership – she has been Editor since 2002 – the title has become Britain's best-selling modern homes magazine, popular for its emphasis on accessible luxury and practical inspiration. It has international editions in India, Indonesia, Cyprus and Thailand, and a successful website, Livingetc.com.
Suzanne began her magazine career in National Magazine's PR department before moving to Sydney to work for Australian Elle and Vogue Entertaining. Back in London, she freelanced for the Guardian, and worked as Deputy Editor then Editor of Real Homes magazine before joining Livingetc in 2000.
She will draw on her passion for beautiful design and her ability to identify unique items to judge awards in the Gift and Product category.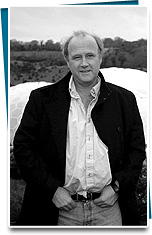 Tim Smit
Chief Executive and Co-founder, Eden Project
Tim Smit is Chief Executive and Co-founder of the award-winning Eden Project in Cornwall. The eco attraction – which has had more than 12 million visitors since opening to the public 11 years ago – was built in a disused clay mine and has been transformed into a rich, global garden where people can learn about nature and be inspired by the world around them. Eden is also an educational charity and social enterprise, committed to research, conservation and regeneration.
It has contributed over £1 billion to the Cornish economy. In 2002 Tim was awarded an honorary CBE in the New Year Honours List, and in January 2011 he was appointed an honorary Knight Commander of the Most Excellent Order of the British Empire (KBE) by Her Majesty the Queen.
He will be drawing on his experience of ethical business practice to judge the awards in the Business Values category.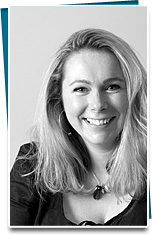 Holly Tucker
Co-founder, notonthehighstreet.com
Holly Tucker's longstanding experience and expertise working with small businesses led her to co-found notonthehighstreet.com, after realising how difficult it was for them to find suitable platforms from which to promote themselves. She remains dedicated to this founding idea – and is thrilled that the Make Awards provide another opportunity for seller Partners to gain visibility. In the past, Holly has worked for advertising agency Publicis – dealing with major clients like L'Oréal – and for
Condé Nast, where she grew advertising revenues on Brides Magazine. She set up the advertising portfolio for premium bridal website CoolWhite.com, was sales manager at London Magazine, and created Your Local Fair – well-marketed, upmarket fairs that were staged in affluent areas of London. She will judge awards across all categories, looking for nominees that display excellence in business practice and strong commercial acumen.

Hundreds of seller Partners have already submitted an entry and shortlisting is under way
The judges will then select their favourites, based on strict assessment criteria
The winners which will be announced at an awards ceremony in June, then in the media and online.