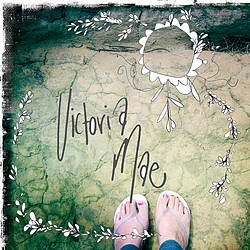 Beautiful bone china ceramics and gifts. These are great as they can be used or displayed as little individual art pieces. Redesigned and kiln-fired these can be used everyday and are made to last, they are dishwasher and microwave safe.
Victoria Mae creates unique and charming designs for each piece, and applies the digital designs by hand herself. Each ceramic piece is uniquely made and no two are identical. These are affordable and make beautiful gifts for loved ones.
Victoria Mae is a Belfast based surface designer specialising in printed pattern and illustration. Her designs have made their way onto numerous surfaces and you can buy some of theme here! She's inspired by life - what she sees and experiences around her...with an adventurous curiosity she loves travelling and being influenced by the different cultures and colours she's exposed to.
'I've had so much fun making these so I hope you have as much fun enjoying them! I'm happy to make sets of things and personalised items so just let me know what you're looking for and I'll see what I can do!
If you're looking for something specific please let me know.... I am happy to help! '