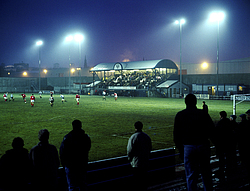 Savile Rogue is a small British company that we started in 2006, after our realisation that the only football scarves you could buy were nylon, garish and likely to give you a static shock - not what we wanted to wear to a match. We therefore set about making cashmere scarves that were sumptuously soft, warm and compact, and subtly free of club names and logos, that we could wear not just to a game but on any occasion.
In 2014 we introduced cashmere rugby scarves and beanie hats, and in 2015 cashmere sweaters were added to our range.
Our woven scarves are made in Scotland using the finest grade of cashmere wool, with each scarf using the annual harvest of a single cashmere goat. All our cashmere wool is sourced in Mongolia, where we also produce our knitted scarves, jumpers and hats.
Savile Rogue is the world's only brand of premium football and rugby scarves. Available in the colours of most English and Scottish league teams, each scarf is packaged in a stylish gift box and they are exclusively available online.
Our products for discerning football and rugby fans include: cashmere beanie hats, luxury socks, slipper socks, touch-screen leather gloves and extra-long (King) cashmere football scarves.
Not on the High Street reviews: we have been given fantastic positive feedback by our customers. But, if you're not 100% happy with your order, we operate a no-quibble returns policy.