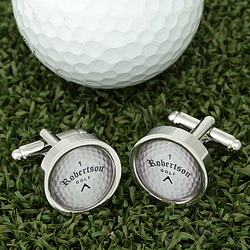 Me and My Sport offers great gifts for men who like sport. Indulge a passion for the beautiful game be it cricket, rugby, football, tennis, cycling golf or football with beautiful gifts and accessories. A unique selection of products designed to delight any man whenever there's a reason to celebrate.
Me and my Sport was started in 2012 by Fiona Elliott, using her experience gained from previous lives as a buyer and retail consultant. Having created many successful ranges for other companies and recognising that most retailers think that gifts for men are difficult, she set herself the challenge of creating a unique range of gifts for men which would appeal to her many friends who love to play and compete in sport. Since then the range has grown from strength to strength and we have managed to help thousands of people to give the men in their lives a gift which they are truly delighted to receive. All of our products are high quality and we regularly give them as gifts ourselves.
Me and My Sport has a brother, Me and My Car which offers a unique range of motoring gifts for men. So if the men in your life prefer cars to cricket or cycling we should have a special gift for them. Me and My Car can also be found on Notonthehighstreet.com.
In 2013 we were delighted to win the Notonthehighstreet.com 'Entrepreneur of the Year' Award. George MacDonald, executive editor of Retail Week was one of the judges and commented, 'An astute product range for men – traditionally seen as difficult to buy for. Great focus on product and clever personalisation. Great customer feedback that indicates real understanding of the target shopper and the recipient of the gift.'