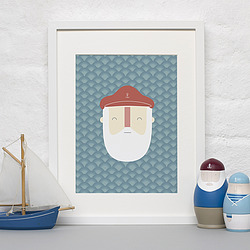 Allistair Burt is an architect/ artist based in Glasgow.
Allistair has worked under the banner of "Hole in my Pocket" on a range of different projects; from short films for Channel 4, to building a Victorian Storytelling Machine for the Shetland Museum, to trying to solve the MP's Expenses fiasco through creative means (Common of Houses) to forming his own 'religion' (Himptology). Recently he has directed the trailer for the Glasgow Film Festival and desiged a new exhibition for the Glasgow International Contemporary Arts Festival.
As well as the project based work, Allistair has shown paintings, prints, sculpture and book art at various exhibitions throughout the UK. In 2012 he developed a range of greetings cards, mugs, t-shirts and other associated products and these are available in galleries, museums and boutiques in the UK and New Zealand.
He continues to take on illustration and design commissions and would be very happy to hear from you.