easter
easter
easter
easter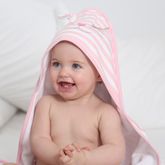 loading more products below

Bring your home into the spring with our collection of Easter gifts, decorations and accessories. You'll even find plenty of eggs and chocolate treats right here.
As the winter weather starts to subside (hopefully), it's really important to update your home and Easter is the perfect occasion. Kiss the grey clouds goodbye and admire the daffodils and snowdrops as they bring some colour to our gardens and countryside. While the garden bursts into life again, you should bring a bit of life to your home too. From adding decorative wreaths to your doors and walls, to picking up some brightly coloured flowers and plants to your pots, you'll discover everything you need for Easter right here. You'll also discover lots of chocolate and sweet treats to delight young and old alike, and plenty of gift ideas for those who don't have a sweet tooth.
Take a trip to our Easter home pages and discover everything you need to bring in the spring.
read more