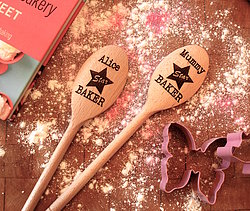 Greetings from the centre of the kingdom (or very nearly!)
We are based in the beautiful countryside adjacent to the Duchy of Lancaster in the Forest of Bowland, an area of outstanding natural beauty, a short drive (or enthusiatic walk) to Dunsop Bridge which is, we can confirm the actual centre of the United Kingdom.
With a love of the countryside and all she has to offer, we work with natural materials, predominantly oak and slate to create unique and personal gifts. All designs and products are created in house with a small dedicated team of creative enthusiasts (we are also very enthusiastic about cake!).
If there is an idea you have brewing and need some practical and design input to bring it fruition, we do offer a Bespoke Make and Create service - do get in touch we love hearing from you! If we can - we will!
Finally - happy shopping and we hope to hear from you soon,
Clare, Jess, Jodie & Andrew