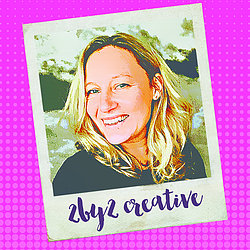 Welcome to 2by2 Creative at notonthehighstreet.com
2by2 Creative is a delightful design and illustration studio located in Hampshire, established in 2002 by designer Natalie Ryan.
Described by Vogue magazine as "The ultimate in stylish stationery" and by Greetings Today as "A highlight of the current market". We combine colour, illustration with graphic design to bring an exciting portfolio of wonderfully high quality and enchanting work, including beautiful gifts, guest books, photo albums, prints, illustrated skyline illustrations, venue portraits, stationery and much more.
Our aim is to bring the world beautifully designed products, exquisitely made, hence each piece is created with care and attention, just for you.
Recent comments:
"A beautiful, individual painting that our friends were thrilled with."
"Excellent to deal with quick delivery with a really beautiful product at the end!"
"Absolutely amazing piece of artwork! I was nervous before ordering as it was a wedding gift for my aunty and I wanted it to be a lovely reminder of her special day. It was more than I could have imagined...beautiful. Do not hesitate to order, you will be so happy and so will the people you order it for!"