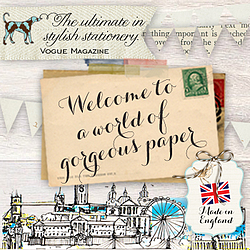 Welcome to 2by2 Creative at notonthehighstreet.com
2by2 Creative is a delightful design & illustration studio based in Winchester, UK. Established in 2002 we combine illustration and graphic design expertise to create beautiful personalised products that have charmed clients for over a decade.
Described by Vogue magazine as "The ultimate in stylish stationery" and by Greetings Today as "A highlight of the current market". We pride ourselves on designing wonderful products made from the finest materials, backed up by an exceptional and personal service; in 2004 we were accredited to The Guild of Master Craftsmen for working with skill and integrity.
Everything we do is made in England, from sustainable resources wherever possible. At notonthehighstreet.com we offer you an ever-evolving collection, we hope you enjoy.