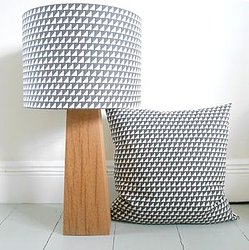 Beautiful Lampshades and cushions handmade in the beautiful Suffolk countryside.
Using a range of modern quirky fabrics carefully selected for their beautiful modern, quirky prints. The lampshades are handrolled in our studio and great care is taken to ensure the highest prosible standard.
I also take custom orders, using your own fabrics and sizes please let me know if theres something special you have in mind.
Zoe also teaches lampshade making on the Suffolk coast
Please take a look around my shop and if you can't find what your looking for please get in touch and I will see what I can do.