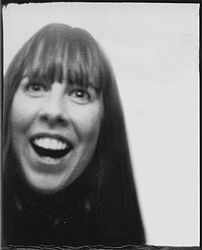 Ever been looking for a card that says exactly what you're thinking but just can't seem to find it? I had exactly that problem so decided to create my own range of smart, stylish greeting cards.
The same things have always caught my attention, things that make me laugh and think, things that I can connect with. Sometimes it's a phrase or a joke, other times it's more visual. I like to create products that engage, whether evoking a memory, personal connection or something just to make you chuckle. I try to stay on the right side of cheeky, risque not raunchy. My mantra is if I wouldn't show my mum, it ain't getting done!
Each design starts off as a series of notes, scribbles and sketches. Textures are created using a variety of techniques. I have a huge catalogue of prints and mark making ready to be used at any moment. The texture is then incorporated into each card giving the signature Zoe Brennan look. Next, the designs are sent south where they are printed by a small, family run, business. I love working with them as they have as much passion for each individual product as I do.
I believe in keeping things local so everything is produced in the UK using FSC accredited paper.