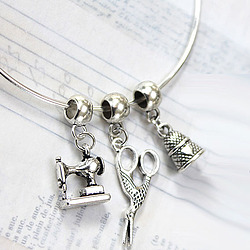 Zamsoe designs and makes bracelets, brooches, necklaces and other jewellery inspired by the beautiful landscapes around our studio in Porthcothan Bay, Cornwall. All our jewellery makes the perfect gift or present for Christmas.
Made With Love
Zamsoe is dedicated to creating products of unparalleled quality and beauty that promote mindfulness and inspire. Our collections are made up of inspirational, meaningful pieces that are artisan crafted with love and integrity. Making with sustainable materials is an integral part of the Zamsoe mission of corporate consciousness.
Made For You
Established over fifteen years ago we pride ourselves on the quality of our jewellery. We offer these in beautiful gift packaging as standard, as we all love receiving pretty things in the post and offer a no quibble returns policy. We want you to keep coming back, encourage you to tell your friends and give us your impartial feedback.