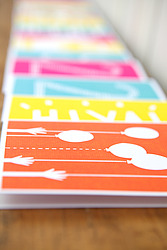 YOKE provides bright, bold design for you and your home.
A home and gift label set up in 2011 by Mark McConnell, on the bonnie banks of the river Tay in Perth, Scotland. YOKE was started when a passion for screen printing led to the launch of a limited edition collection of screen prints at London's prestigious Design festival. Since then, the collection has grown to include cushions, tote bags, birch wood and laser etched prints and our signature hand pulled screen prints.
YOKE was named as one of the top 5 ones to watch by Your Home magazine alongside French Connection home, and has had press coverage from major magazines and websites.