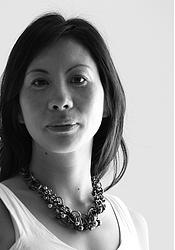 Designer Yen Duong expresses her passion for design through jewellery. Focusing on movement, articulation and fluidity, her work addresses complexities that go beyond the purely aesthetic.
Elegant and considered designs encapsulate a unique beauty, evoking a thought process that precisely questions the very essence of structure and structural elements, yet retains an intrinsic delicacy and lightness.
Creating a dynamic and exploratory experience through sculptural design, Yen Jewellery is sensual and versatile. Subtle nuances diffuse and differentiate the ranges, designed to appeal to various tastes and for all occasions.
Previous stockists include Selfridges, Liberty of London and Harvey Nichols. Exhibitions include The Goldsmiths' Fair, Sotheby's and The Crafts Council.