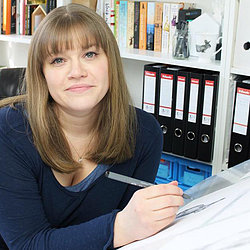 WHO SAID THAT?
"Maybe our favourite quotations say more about us than about the stories and people we're quoting"
The American author John Green said that. He's a clever chap isn't he.
Sometimes you need to use your own words, but often someone else has already said what you need to say with perfect clarity.
Snippets and quotes, be they from films, literature, music or other fabulous folk, help us to articulate important parts of our own identities or help us to convey big feelings. What we do at Wit & Wisdom is help you to say those special words in a way that is unique to you. The words might have come from someone else's mouth, but with Wit & Wisdom the meaning comes from your heart.
We have a beautiful range of gifts and personalised products that help you to share words that have special meaning to you, with those you love. So, if you've got something special to say to someone, let us help you find a unique way of saying it.
WHO'S THAT GIRL?
Sarah Kate Smith is the driving force behind Wit & Wisdom.
Her ability to marry words with gift designs that touch hearts shines through in her product ranges and commissions.
The former architect defiantly set up on her own in 2011 following redundancy and an overwhelming drive to enjoy a better work life balance, away from the 9-5 office environment. She works from the Lake District in Cumbria where her surroundings fill her with the creative inspiration needed to bring a little magic to those that give and receive her creations.
Sarah Kate loves being part of the NOTHS family and has been on board as a partner since October 2011.