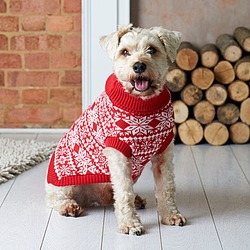 Hello and welcome to my colourful world of Willieratbag! My name is Hilary aka Willie, I studied Fashion Knitwear Design at Nottingham Trent University after my degree, and during a short spell working in New York I discovered there was a real need for pratical, high quality yet fashionable pet wear.
Since 2006 I've mastered my knitting techniques on my beloved reclaimed Dubied Knitting machine and my little hoard of vintage domestic knitting machines creating patterns and sourcing quality yarns including lambswool, acrylic and wool blends to ensure every dog jumper provides comfort and durablity for your dog. I've also gained great experience in measuring and sizing enquiries to ensure your dog receives the best service they deserve.
Willieratbag aims to keep up to date with the latest trends; all of my designs and patterns have been 100% designed and knitted by myself which makes them very unique and instantly recognisable.
I pride myself on creating the first ever skull patterned dog jumper and more recently the first ever moustache dog jumper as featured on Pupstyle, a leading pet style website in the USA.