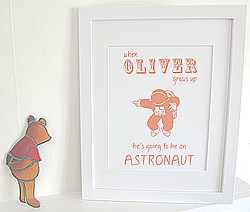 White Hanami is a contemporary collection of personalised prints and greeting cards created by Siobhan Wolton featuring silhouette graphics, a soft colour palette and luxury paper and card.
I left London, and a marketing career, in 2010 to start a new family with my husband in the heart of the English countryside. Inspired by my baby boy, I began creating personalised prints as christening presents for friends. With an obsession for quality, I spent months sourcing the best materials I could find and I now work with the top paper mills, specialist printers and framers, all based in the UK.
I work from my picturesque home studio in the Cotswolds developing the ideas and designs and personalising the prints to your chosen requirements. I hope they will bring as much joy to you as the ones I first gave to my friends.
Thank you for visiting my shop!