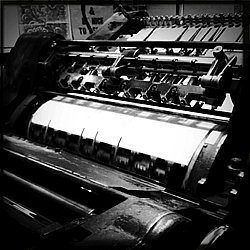 Wasted & Wounded is the creation of John Cheves, a designer based in East Sussex, who creates beautiful letterpress prints and typographic artwork.
His first two collections of letterpress prints celebrate the 1960s and the Punk era taking music by the likes of The Beatles, Bob Dylan, The Rolling Stones, The Sex Pistols and The Ramones as their inspiration, to create a unique and striking set of designs.
His latest work includes a range of classic eye chart designs, including personalised options for wedding gifts and newborn babies.
All his artwork available here is strictly limited to an edition and every print is individually numbered.