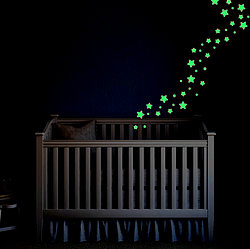 Hello and welcome to Wall Art Quotes & Designs by Gemma Duffy.
It all began in 2010, not long after Gemma's little boy was born. He was struggling to settle in his own room, until she remembered of a glow in the dark material that her father used for health and safety signs, many years before. After searching the internet it was made apparent that what she had in mind was not available. Already having a passion for art and design and having a degree in business and management Wall Art Quotes & Designs by Gemma Duffy was born from her kitchen table.
Gemma now has a studio in her home town St Helens, near Liverpool. Working alongside a small team of staff, that help keep her passion alive and where each product is designed and handmade with love and care for each customer.
Products include her unique glow in the dark stickers, wall art quote stickers, canvas gallery wraps, posters and diamond polished blocks. She also offers a FREE personalisation service giving that extra special touch.
View her full collections by selecting 'view all' below. Gemma loves to hear from her customers and prides herself on customer satisfaction. So please feel free to get in touch with any questions.