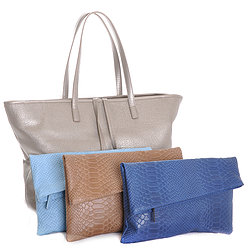 Vondie & Will was established 3 years ago and combines years of our design knowledge and a quest to market beautiful, unique jewellery, accessories and gifts.
More than just fashion items - but meaningful keepsakes.
Most recently, Vondie & Will have sourced natural gemstones which have been hand crafted into a variety of new products including worry bead,malas, and zodiac gemstone bracelets.
Our mission is simple - to provide natural products that make you feel good.
The combination of the highest quality stones which have special meaning related to zodiac signs and birthdays, with great design, make wonderful gifts for men and women.
"We are passionate about art and design, and sourcing jewellery which has natural healing powers - inspiring people to have a little faith. We want to provide our customers with products that help take away the stress and strain of daily life"
"Joy in looking and comprehending is nature's most beautiful gift" - Albert Einstein.
With this in mind, we hope you enjoy our products and thank you for visiting us.