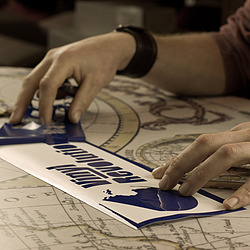 We're two friends that love vinyl. It's as simple as that. We make high quality vinyl products that are hand-crafted in our studio in Oxford in the United Kingdom.
We got tired of seeing everyone use vinyl in the same ways. Our vinyl macbook stickers, decals, wall art and FridgeWraps transform any surface in a few simple steps.
Browse our products or order something bespoke. We offer highly personal customer service every step of the way.
There's nothing we like more than to help you create beautiful interiors for your home. Whether it's looking for that perfect gift or treating yourself.
The world is your canvas. Paint it with vinyl.