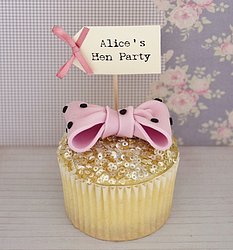 Vintage Twee specialises in creating handmade, vintage inspired stationery, table décor and accessories for the loveliest of occasions. Our items are full of charm and nostalgia and perfect for anyone planning a special event such as a wedding, tea party, baby or bridal shower, hen party or other celebration.
Vintage Twee is owned and ran by Joanne Linder who created her company in 2010. It was the lifelong dream of a little girl whose favourite childhood pastimes were her 'making box' and visiting her Great Auntie Edith in Yorkshire for afternoon tea and a rummage through her many vintage treasures and collectables!
We work from our studio in Cheshire and all of our items are hand-crafted with a great amount of love, care and attention to detail, using vintage materials where possible in the creation of our unique pieces such as sheet music, pearls, lace, jewellery and old imagery from as far back as we can find!
Our customers range from brides and grooms, people who enjoy baking and hosting events, cupcake companies and those with a keen interest in vintage style. As all of our items are handmade, they can be customised and this flexibility appeals to our customers, knowing we can create something individual for them should they wish.
Our work has been heavily featured in many local and national publications, as well as being featured on many UK and US blogs which has led to an established customer base around the world.