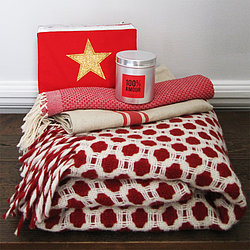 Having lived in London for a very long time, I wanted to recreate the quality and atmosphere of the 'campagne' in an urban setting.
Our home collection has been created with a desire for simplicity and harmony, a sense of well being and a casual feeling inspired by the countryside. Quality and details play an important part.
All our products have been hand-embroidered with phrases that express the mood of the collection and feature beautifully crafted hemstitches and contrasting pale and bright colours.
Everything has been produced in small quantities and with extra care.
Our bed, bath and table linen are designed to be mixed and inspire you to create an unique combination.