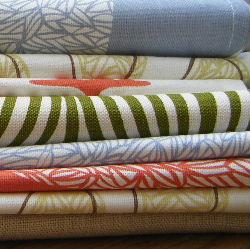 Treasury was started in 2007 by Bath-based textile designer Lucia Golding who thinks that even the everyday objects in your home should be as beautiful and stylish as possible.
We have a gorgeous range of witty tea towels, elegant napkins and the perfect eco-friendly shopping bag. The collection also includes silk-printed designs for the home and cards, featuring modern design classics like the Wishbone chair.
All of our pieces are designed and made in Britain. Our contemporary designs would make a perfect gift for a new home, wedding or birthday. They may add a splash of colour to your own home, too.