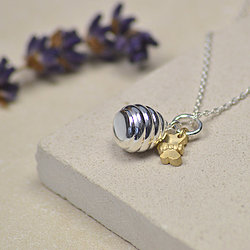 If you are looking for a gorgeous piece of jewellery, TigerLily Jewellery has something a little different to offer you. We seek out stunning designs, craftsmanship and interesting mixes of materials to offer a range of fabulous pieces to be worn with love. If we were to select a handful of words to describe TigerLily, we would use stylish, elegant, contemporary with a touch of fun.
Our jewellery box contains many pieces that make fabulous wedding jewellery for the bride and other members of the bridal party including bridesmaids and mother of the bride. Our jewellery also makes great gifts for all occasions including birthdays, Valentine's Day, Mother's Day, Christmas and anniversaries. Most of our jewellery is created from sterling silver and freshwater pearls, or other semi-precious stones, with a little sparkle.
This year we will be focusing more on birthstones and already have a number of pieces perfect for June (Pearl) and November (Blue Topaz).
Should you decide to purchase a piece of jewellery from TigerLily, we will strive to ensure every part of your purchase is a delight, from the jewellery itself to the packaging, delivery and any contact we have with you along the way.