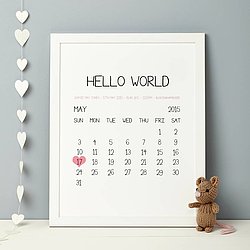 Thispaperbook was founded in 2011 whilst it's founder, Bethany, was in her first year at University studying graphic design. Over the course of the next few years, she worked on both business and study before successfully graduating in the Autumn of 2013 just after Thispaperbook celebrated it's second birthday.
Bethany runs the business from her Brentwood-based home here in the UK. Working as the only employee, she creates each product and design and fulfills each order herself. Cutting papers, printing and packaging orders for her customers.
Thispaperbook uses a beautiful range of cotton rag papers to produce an ever expanding range of high quality Giclée prints and greetings cards. The majority of which can be personalised to capture a special moment or memory on paper. From the birth of a new baby to a wedding anniversary milestone, we create designs for every special moment in life.
Our products are available in a variety of colours and standard sizes to fit your choice of frame. We also offer a handmade framing option on our prints allowing you to make a complete purchase and support a local UK framers.
We are happy to take on bespoke commissions if you are looking for something extra special. Please contact us via the 'ask the seller' button on any one of our product pages.
© All designs copyrighted to Thispaperbook and may not be copied or reproduced.