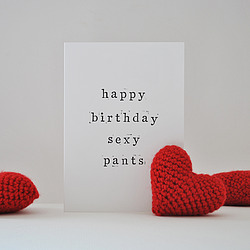 Welcome to The Two Wagtails!
Working from my home in the Norfolk countryside, I launched The Two Wagtails in May 2014. I design cards that are simple and modern, based on typography and calligraphy and are perfect for all occasions.
All the cards start their lives as a sketched idea or as a doodle with a dip pen. They are all digitised and then digitally printed in the UK. I only use FSC accredited printers and ensure we use a high quality of product throughout.
All the cards are blank inside, come with a ribbed kraft brown envelope and packed in a cellophane wrapper.