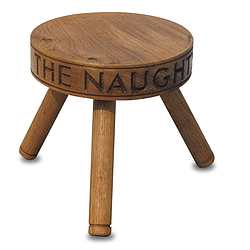 In the heart of the English Cotswold countryside The Shepherd's Hut designs and makes all of it's own range of products for the kitchen, home and garden. Unique and quirky but always beautifully made.
Artists and owners Chris Moody and Deborah Scaldwell Moody share a love of beautiful period design and interiors. "We make what we would like to have in our own home. Often with a quirky idea behind the design and a very practical use".
We have developed our unique range of Vintage style crates and boxes. Based on Victorian soap boxes, each box is hand-made to order from solid wood. Using our specially researched and developed glues, each box features a heritage inspired applied paper graphic.
The Shepherd's Hut presents are an heirloom that will give years of pleasure.