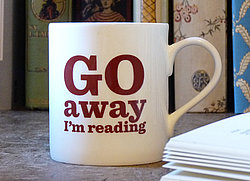 Discover gorgeous and unusual gift ideas for book lovers at The Literary Gift Company. We aim to be a one-stop-shop for all book lovers, offering a unique choice of intelligent gifts for well-read people.
We produce our own range of literary products, as well as offering a unique combination of gorgeous products from new designers, along with the best of quality brands from our partners.
We are particularly interested in promoting products which recycle, or 'upcycle' abandoned or out-of-date books. We are constantly developing our product range so that there is always something new for all our book loving fans.