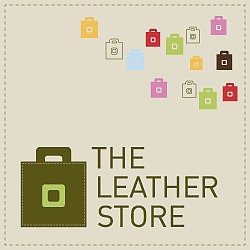 The Leather Store is an independent label created by Beckie Sims and has gained a reputation for offering a unique collection of handcrafted leather handbags and accessories.
Inspired by a love of handbags, Beckie created a range of unique and timeless designs in a variety of exciting colours and vibrant interiors. All of our bags are crafted from high quality leathers and fittings which are personally selected to ensure lasting quality. We offer a wide range of bags from traditional satchels, weekend bags and classic totes. The emphasis is very much on simple and elegant styling that will remain in your wardrobe for years to come.
The Leather Store prides itself on it's excellent customer service and Beckie is always pleased to answer any questions you may have.