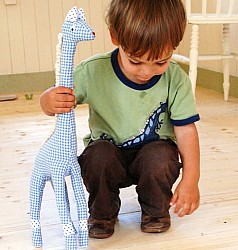 A delightful collection of gifts for children and home. Specialising in charming fabric toys loved by children and grown ups alike.
The Fairground products are designed in Tunbridge Wells and made at a womens' co-op in South India, a charitable organisation that helps underprivileged women. It aims to build better lives and empower women through skills training and income generation.
The Bunny Cottage has been a great hit making it a very special and loved gift for children - you can now personalise it by choosing the make up of the bunny family. The Fairground also offer a range of personalised gifts that are extremely popular.
Between Tunbridge Wells and the lovely town Kodaikannal, in South India, we bring you 'The Fairground'!