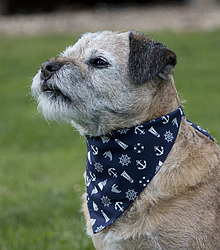 Based in a small coastal town in Dorset, The Dandy Dog Company is born from a love of dogs and a passion to create products to enhance their lives and the lives of their owners. Our specialities include a range of Dog Coats, Beds, Bowls and Accessories all made right here in the UK.
As owners of two Labradors, we wanted to design exclusive, stylish dog coats and accessories that were both functional and beautiful for dogs of all shapes and sizes. All our products are designed entirely by us and made either by ourselves or by UK based specialised artisans using high quality materials and have been rigorously tested by a vast range of dogs and given the all important doggie seal of approval.
We aim to expand our range very soon and currently have a number of products in development which will be featuring in our shop shortly.