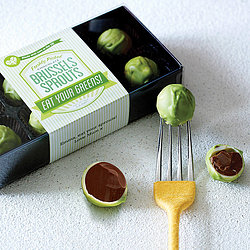 Quirky Gift Library are designers with a serious chocolate addiction. We started creating personalised chocolate bars in 2008 from our Edinburgh workshop, and haven't stopped.
Our chocolate bar range, The Chocolate Library, now has over 600 unique designs and seven flavours to choose from and is constantly growing and evolving. In 2013 we created our personalised notebook range, and this year we've got a thing about socks. Yes socks! Like chocolate and notebooks, socks make brilliant gifts - especially when presented with a quirky twist.
To make the cut at the Quirky Gift Library, our products have to: be as good quality-wise, on the inside, as they appear on the outside; be something we would genuinely be happy to receive ourselves (or give a loved one): Be quirky!