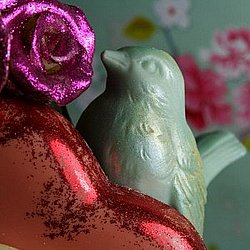 At The Chocolate Deli we get very excited about chocolate. We love nothing more than inventing fun and unique chocolate creations. We believe that chocolate should not only taste good but also look great! (Some of our customers can't even bring themselves to eat our creations - 'They look too good to eat')
How it started: Dale originally trained in Ceramics, mould making, throwing pots, slipware and sculpture. Then the love of cooking and ceramics clashed into chocolate making. The perfect job! Now, years on, The Chocolate Deli is making unique chocolates for weddings, parties, birthdays and even a celeb or two!
Our shops are on the beautiful North Norfolk coast in Little Walsingham & another at our workshop in Wells-Next-The-Sea. Just along from the famous Holkham Beach where films such as the 'Duchess' and 'Shakespeare in Love' were filmed. We love Norfolk and try to bring a little bit of Norfolk fun into our chocolates. And why not, it's the best place in the world to live.