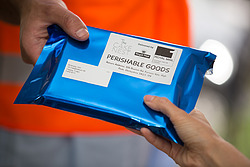 Cake Nest started when we noticed family and friends gathering in our kitchen whenever we got the mixing bowl out. In those days few cakes made it as far as being decorated, let alone out of the kitchen. Often all we had to show for a day's baking were a few sweet crumbs licked from sticky fingers.
The more we baked, the more other people seemed to love our cakes and we got so much pleasure from it we began to experiment…
From zingy lemon sponge to bittersweet espresso cake and who knows how many versions of the classic carrot cake (it had to be perfect!). We measured, mixed and baked our hearts out. The more we made, the more people wanted them and so Cake Nest was born.
Today we're still a family business and we still make our cakes with love and passion – we just have a bigger, state-of-the-art kitchen to do it from. It means we can make even more deliciously wicked treats including cake balls, push pops and cake cards.
Making cakes that make people happy is our passion. Whose face would you like us to bring a smile to?