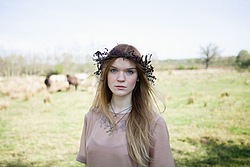 The Aviary is an independent illustration and print design house based in the picturesque North Downs in Kent, England, run by artist and maker Victoria Foster.
We specialise in delicately drawn and intricately made gift items for you and your home.
Finding beauty in the everyday, Victoria fills her 'aviary' with beautiful illustrated items predominately inspired by nature and found objects. She especially loves 'drawing' on skin, so keep checking back for our ever-growing range of temporary tattoos!
All items are handmade in Britain utilising vintage, recycled and organic materials wherever possible. Products are designed around conversational prints influenced by rural environments and The Great Outdoors!
We cater for the young-at-heart, and the ethical yet stylish consumer, providing unique, sensitive and playful products.