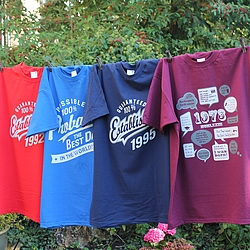 Hi and welcome to Good Time Gifts.
We offer a fantastic collection of top quality original gifts for birthdays and special occasions.
We have created a range of smart looking, stylish t shirts and aprons that make great gifts that everyone can enjoy. We wanted to design items that are both fun and interesting, as well as looking really good and that can be worn anytime.
All of our items have been designed and are handmade at our studio in Sheffield, UK.
Hopefully you will find something from our store that puts a smile on the face of that special someone!