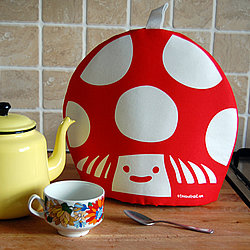 TeeandToast is a friendly and independent t-shirt company with a quirky sense of humour based in sunny Belfast. With the help of many a cup of tea, illustrator Claire Mullan designs unique tees and things that will make you smile.
We make funky t-shirts for grown ups, happy t-shirts for kids and super silly things for the home and they all started off as a wee doodle. We love owls, foxes, dinosaurs, robots, fairies, mushrooms and gnomes... and at Tee and Toast we are obsessed with all things to do with a good brew!
So pop the kettle on and get cosy to have a good nosey. We hope you find the perfect gift for someone you want to make laugh and smile.