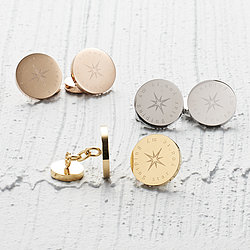 Tales From The Earth was founded in 1989 by John DeCosta and Jo Culf, two designers who had spent many years visiting and being inspired by a diversity of landscapes and cultures. From these travels across the globe, we quickly realized that people, the world over, are bound by the same themes of everyday life.
Whether living in the heart of London or on the African savannahs, we are all concerned with the same issues: love, health, happiness. We want to say thank you or good luck to someone. We want to mark a birth or celebrate a coming of age. We want to say I love you. These themes form the foundation of Tales' jewellery and keepsakes collections. People come to us because they want something beautiful and unusual.
Our designs, each with a bespoke message or story, are handmade to the highest quality and can be given for any and all of life's milestone occasions. Personalised items are engraved to order in our Battersea studio.
Jo Culf and John Decosta.
Tales From The Earth - A secret, heartfelt message for every occasion since 1989.