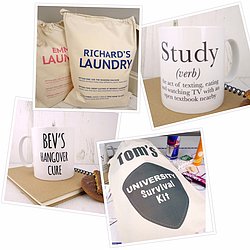 Tailored Chocolates was established in 2006. Supplying the world with personalised chocolates and gifts.
After searching the internet for good quality party bag gifts, I decided to design and create my own. Why send a card when you can send CHOCOLATE!!
We now run a small and successful business specialising in personalised chocolate bars and gifts which can be adapted for every occasion and given out at Birthday Parties, Christenings, Dinner Parties, Weddings and many more...
All our products are made to order, individually printed and wrapped by 'Little Old Me' in the heart of Cheshire, with a little help from a few 'Umpa Lumpa's'
We also have an exquisite range of personalised Wedding favours. Corporate chocolates are available on request, we have been lucky enough to supply "The British Soap Awards, Crown Bingo, MKM Building Supplies, O2, Wedding House, Loose Women and our very own NOTHS.
Tailored Chocolates has evolved over the years adding personalised products like Mugs, iPhone cases, Bags, Champagne labels which is why we've had to change our name to Tailored Chocolates & Gifts, TC&Gifts for short.
Please feel free to contact us if you can't find what you're looking for. We are always up to a challenge!
Enjoy.....Melissa
Please note: Chocolate may contain nuts