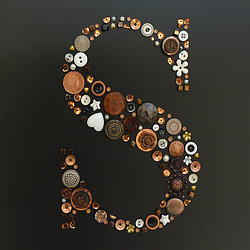 We take delight in the little things in life that go into making our personalised gifts so unique. Working with you we will draw on our graphic skills and vast collection of vintage buttons and maps to create your beautiful bespoke design perfect for those special occasions.
Each artwork is hand assembled with care and precision. We use components sourced worldwide to deliver something memorable, to celebrate life's important milestones: the arrival of a New Baby, Christening or Wedding.
At Sweet Dimple we love combining contemporary typography with vintage embellishments to make framed artworks into fabuolus gifts that will be treasured forever.