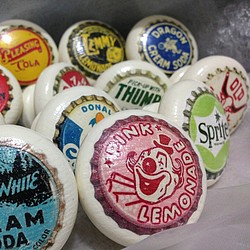 Surface Candy evolved from my love of recycling furniture. Family and friends will testify, I paint everything! I have studied many disciplines including ceramics, textiles, surface design and interior design. I have always loved colour, design, detail and adding a personal touch to my own home and furniture. With this in mind I have created a range of door knobs and furniture knobs.
Surface Candy bespoke furniture knobs are the perfect finish for adding your personality to your furniture and putting the "FUN" into FUNctional.
From traditional floral to colourful retro and plenty more in between!
Surface Candy is a full time studio / workshop designing and making decorative furniture and door knobs. If you like my work and would like to commission a set of furniture or door knobs for your home I can work from photos, drawings and scans.
I look forward to hearing from you.
Kelly x