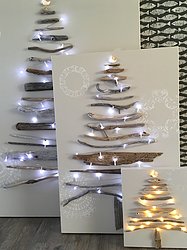 sundaebest is ALL about words and expressing ourselves, our way of communicating, whether it's our dreams, aspirations, achievements or even regrets. sundaebest evolved through precious memories of a few of my favourite things, Sundays, especially lazy Sundays, eating ice-cream sundaes on a warm summers day on the beach, or in the park, dressed in my Sunday Best surrounded by family and special friends . . . bliss! Finally, my adorable dog Buster who inspired me to create my dog cards/collages and during our daily dog walks enabled me to collect beautiful driftwood to create canvas mounted hearts & trees.
This was my inspiration for my artwork which consists of quality greeting cards printed on cream embossed card, consisting of seaside and dog collages. My canvases range from 25cm x 25cm; to as large as 76cm x 102cm.
WORDS + IMAGE = SMILE
Show you care, by sending a loved one, a quality unique gift to remind them of what they have achieved, their dreams and aspirations, or why not treat yourself!
SMILE today, to somebody, anybody, or just for yourself!