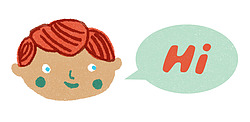 SUKIE create a wonderful world of landscapes, patterns & characters using our love of printing and collecting ephemera. Creating gifts for you, your friends and your home!
Sukie was set up by Darrell and Julia Gibbs after Darrell graduated from The Royal College of Art. Taking their inspiration from travelling, nature, old printing processes, paper, vintage books and ephemera, Sukie aim to to create simple stationery with unique concepts, from the 'Turn Over a New Leaf' notebook, with different leaves printed on each page to their 'Rescued Paper' notebooks made entirely from discarded paper. All Sukie notebooks are made from recycled paper.
Sukie also have a range of organic and non-organic printed textiles. Their beautiful prints have been made into cushions, shoulder bags, sketch book bags, wash bags, cosmetic cases, pencil cases and handkerchiefs.