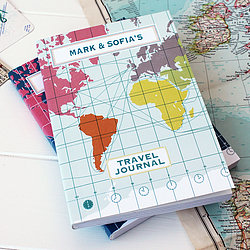 Say hello to Sukie and welcome to our wonderful world of gifts & accessories inspired by nature, folk art and printed ephemera collected from our travels around the world!
Established by Darrell & Julia Gibbs after Darrell graduated from the Royal College of Art, Sukie have designed for some of the world's most exciting retailers and publishers.
The Sukie studio is packed with vintage books, maps, stationery & writing accessories, prints, found objects, as well as antique book presses and printing equipment, all of which is put to good use in the creation of a new product.
Inspired by the past and reimagined for the present, Sukie are always thinking of new ideas and new ways of making a one-of-a-kind design. We love to make things personal and have a growing range of personalised gifts to surprise and delight.
Each and every one of our items are carefully handmade (often in our studio in East Sussex) and lovingly prepared and packaged especially for you. We are gift-wrap aficionados and there is nothing we like more than preparing a personalised gift from start to finish!
We hope you enjoy our fun and quirky designs as much as we like making them!