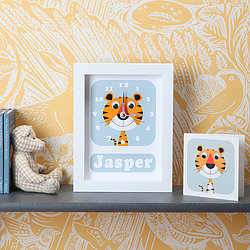 A brilliant range of appealing greetings cards and gifts with wibbly wobbly eyes designed and made by Jonathan Crosby.
These wobbly-eyed animal characters, each with their own name and personality, have a cuteness factor that's irresistible to all. Everyone has their favourite, whether it be Connie the Cow, Marley the Monkey or Osbert the wise old Owl.
New additions to the stable this season are Camille the Camel, Gordon the Gorilla, Betty Butterfly and a whole menagerie of super new friends!
This year watch out for more wobbly-eyed animal cards and gifts appearing at Stripey Cats
I'm sure you will love them!