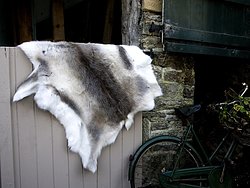 Strawberry Hills are passionate about providing our customers with beautiful, ethically sourced, artisan products inspired by a love of the Great Outdoors.
The seed for the business was planted on a camping trip to France. We were in the most breathtaking spot, our senses stimulated by the ocean in front of us and the heady scent of the pine forest where we had set up camp. Yet the beautiful landscape jarred against our boring, plastic camping paraphernalia, that focussed purely on function. We saw a gap in the market for products that enhance our appreciation of the space we inhabit, be it in the Great Outdoors or in the home. The Strawberry Hills mission is to provide beautiful, stylish products that work in harmony with our surroundings and give a nod to the natural environment.
The Strawberry Hills name was chosen shortly after our camping trip, after a lengthy day in a corporate role standing at Waterloo Station, dreaming up the business. I was glancing down the Destinations Board and Strawberry Hill flashed up. Okay - it's in suburban Richmond - but I liked the ring and it stuck.....
Our range is inspired by nature invoking the spirit of the campfire throughout the year. Our autumn range brings together sumptuous hides and sheepskins, deep pile rugs from natural fibres handwoven by craftswomen in India, handwoven log baskets and fire side accessories for when the evenings are drawing in. Our summer range is all about embracing the sunshine and balmy evenings with picnic baskets, wool picnic rugs woven by hand in rural Wales and BBQ accessories. As the business has developed, so has my personal life, with the growth of my young family. I am passionate about enabling the children to experience the same love of the Great Outdoors that my husband and I share. We have built a fabulous range of childrens teepees, made from wooden poles and cotton canvas so that they too can set up camp and share our passion!