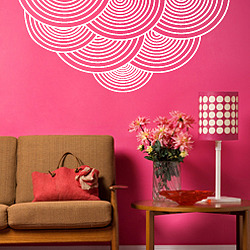 Our eye-catching and inspiring wall stickers will let you quickly and easily change your environment, wherever you may work, play or relax.
We love your laptop and make wall stickers that wow! We can help you make custom cuties for your kids. We make decals that look great on any PC or Mac laptop. Any of them can be stuck on any smooth, flat surface including windows, mirrors, tables, cupboard doors, tiles, fridges and appliances, skateboards or motorbikes.
Our vinyl tile sticker-sets let you stamp (or stick!) your personality onto your kitchen or bathroom. They are easy to change when a room needs a new look and kinder on your pocket than redecorating!
Browse our shopfront or contact us about any custom orders that we can help you with.
All of our designs are made from commercial grade vinyl and are waterproof and durable. They are removable but not able to be repositioned.