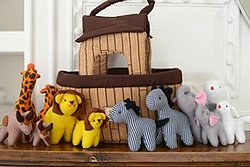 At Hidden Lily we like to concentrate on quality rather than quantity and this makes our range extra special. We know our customers are looking for something a little different, and we have lots of well made, great quality, gifts, toys, homeware and hand smocked clothing.
We design and make simple colourful toys that stimulate small children to use their imagination in creative play. No instructions, no rules, just fun, and innovation that the children themselves bring to their play. Over the years, we have won several awards for our toys from the Practical Pre-School organisation.
We have great 'carry around' toys which little ones love; baskets of rabbits and teddies as well as a fabulous new Bear House and a gorgeous Nautical Bear boat set.
These and many of our products can be personalised to give that extra touch.
Our Rabbit pyjama case is an all-time favourite and a best seller! The new range of wash and beauty bags are fun and really useful.
We have consistently great reviews and are proud to be part of NOTH!