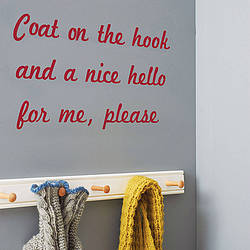 Spin Collective was formed in 2007 with the aim of bringing high quality vinyl wall stickers to the UK. We wanted to create an outlet to bring our own designs to the world and as a collective, high quality work from guest designers.
With a combined experience of 15 years+ in graphic design/retail, we hope to bring affordable alternative design to the masses, whilst doing something we love. We have since expanded into other areas including art prints, window film, clocks and fabric stickers which we hope will all compliment each other and add to our existing range.
For those of you who have never used or even heard of wall stickers. In a nutshell, they are an alternative wall decoration which is removable and extremely easy to apply. Made from high quality matt vinyl, they are cost effective in adding a touch of glamour or just a cool statement to any wall.
With free applicator and simple instructions with every Spin Collective purchase (free chalk with chalkboards)!